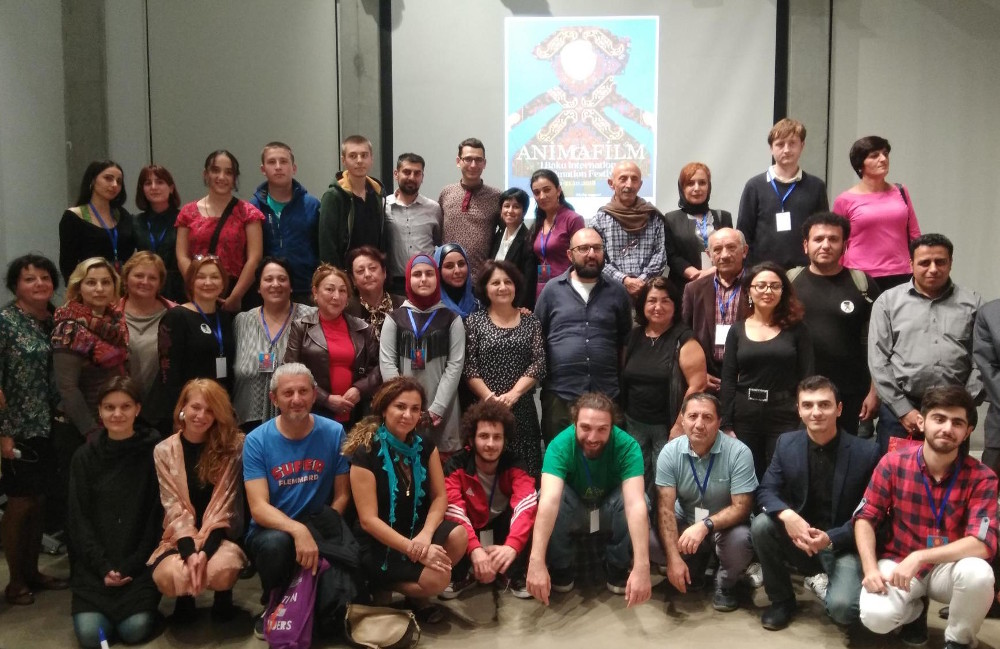 ANIMAFILM, the 1st Baku International Animation Festival was hold in October 19th-21st, 2018.
480 films and 15 screenplays from 63 different countries around the world were presented to the 2 international and 1 local contests of the festival. Selection panel, which consisted of 3 people, namely Rashid Aghamaliyev, Miroslava Janičatová and Khanim Muxtarova selected 20 films and 5 scripts for the competition program in advance.
2 independent international jury examined and assessed competition's results. Jury of the animation films competition led by the famous animation master and artist, Elchin Hami Axindov (Azerbaijan) was also consisted of several foreign animation experts.
The winners of competition were announced on the third day of the competition, during the closing ceremony in 21 October, 2018. The winners were awarded with "Golden Boat" certificate.