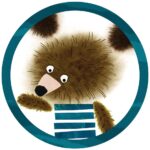 The selection committee of the 2nd ANIMAFILM Baku International Animation Festival announces the list of animated films and screenplays that will be included in the competition program.
The selection committee for animated films: Rashid Aghamaliyev (Azerbaijan), Liz Manresa (France), Vojtěch Kiss (Czech Republic), Nazrin Alizade (Azerbaijan), Piotr Ficner (Poland) and Ilenia Cotardo (Italy).
The selection committee for screenplays: well-known writer Sevinj Azimova (Elsever) (Azerbaijan).
The selection committee has reviewed 268 applications from 50 different countries and made the following decisions: