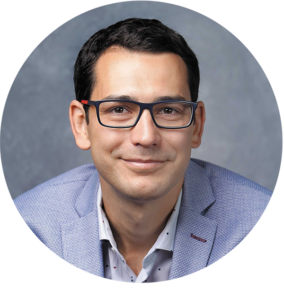 Director, producer, screenwriter
Biography:
Rashid Aghamaliyev was born on October 28, 1992. He studied philosophy at Utrecht University in the Netherlands in 2015. In 2017, he received a bachelor's degree in Film Studies and Philology of the English Language at Palacký University, Olomouc, Czech Republic. In 2018, he graduated from the Film Production course at the Film and Television Faculty of the Academy of Performing Arts in Prague (FAMU).
He is the co-author and editor-in-chief of the book Azerbaijan Animation published in 2018. He is the founder and director of the ANIMAFILM International Animation Festival, established in 2018. Since 2020, he has been the managing director of ANIMAFILM Studio based at "PERI FILM" LLC.
Rashid Aghamaliyev is the co-founder and chairperson of the Azerbaijan Animation Association.
Links:
ANIMAFILM Festival – Instagram
Filmography:
Dialogues with Zuleyha (2019, short documentary) – director, producer

Trailer of the 3rd ANIMAFILM International Animation Festival (2020) – producer
Where is Sara? Gobustan (2021, short animation film) – executive producer
Where is Sara? Sara Khatun (2021, short animated film) – executive producer
Even Mice Belong in Heaven (2021, animated feature Film) – production assistant
Trailer of the 4th ANIMAFILM International Animation Festival (2021) – producer
Trailer of the 5th ANIMAFILM International Animation Festival (2022) – producer
Unusual Fear (animated short film. Pre-production) – producer
Hadis (2023, animated short film) – producer