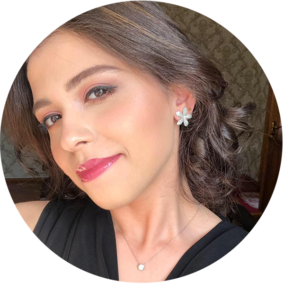 Director, artist, animator, screenwriter
Biography:
Nazrin Aghamaliyeva was born on September 25, 1999 in Baku. She received a bachelor's degree from the Azerbaijan State University of Economics. In 2017-2019, she worked as a designer at Azerbaijan Coca-Cola Bottlers LTD. In 2020, N. Aghamaliyeva attended an Animated Film course at the Film and Television Faculty of the Academy of Performing Arts in Prague (FAMU).
Since 2019, she has been working as a designer at the ANIMAFILM International Animation Festival, and since 2022 as a creative director. In 2020, she founded ANIMAFILM School. Since 2020, she has also been working as a director at ANIMAFILM Studio operating under "PERI FILM" LLC.
Nazrin Aghamaliyeva is the co-founder of the Azerbaijan Animation Association.
Links:
Nazrin Aghamaliyeva – Instagram
Nazrin Aghamaliyeva – Facebook
ANIMAFILM festival – Instagram
Filmography:
Trailer of the 3rd ANIMAFILM International Animation Festival (2020) – artist
Where is Sara? Gobustan (2021, short animation film) – artist
Where is Sara? Sara Khatun (2021, short animated film) – artist
Trailer of the 4th ANIMAFILM International Animation Festival (2021) – artist
Unusual Fear (animated short film. Pre-production) – director, artist, screenwriter, animator
Hadis (2023, animated short film) – director, screenwriter